Innovative Vertical planting systems
Take your garden to new heights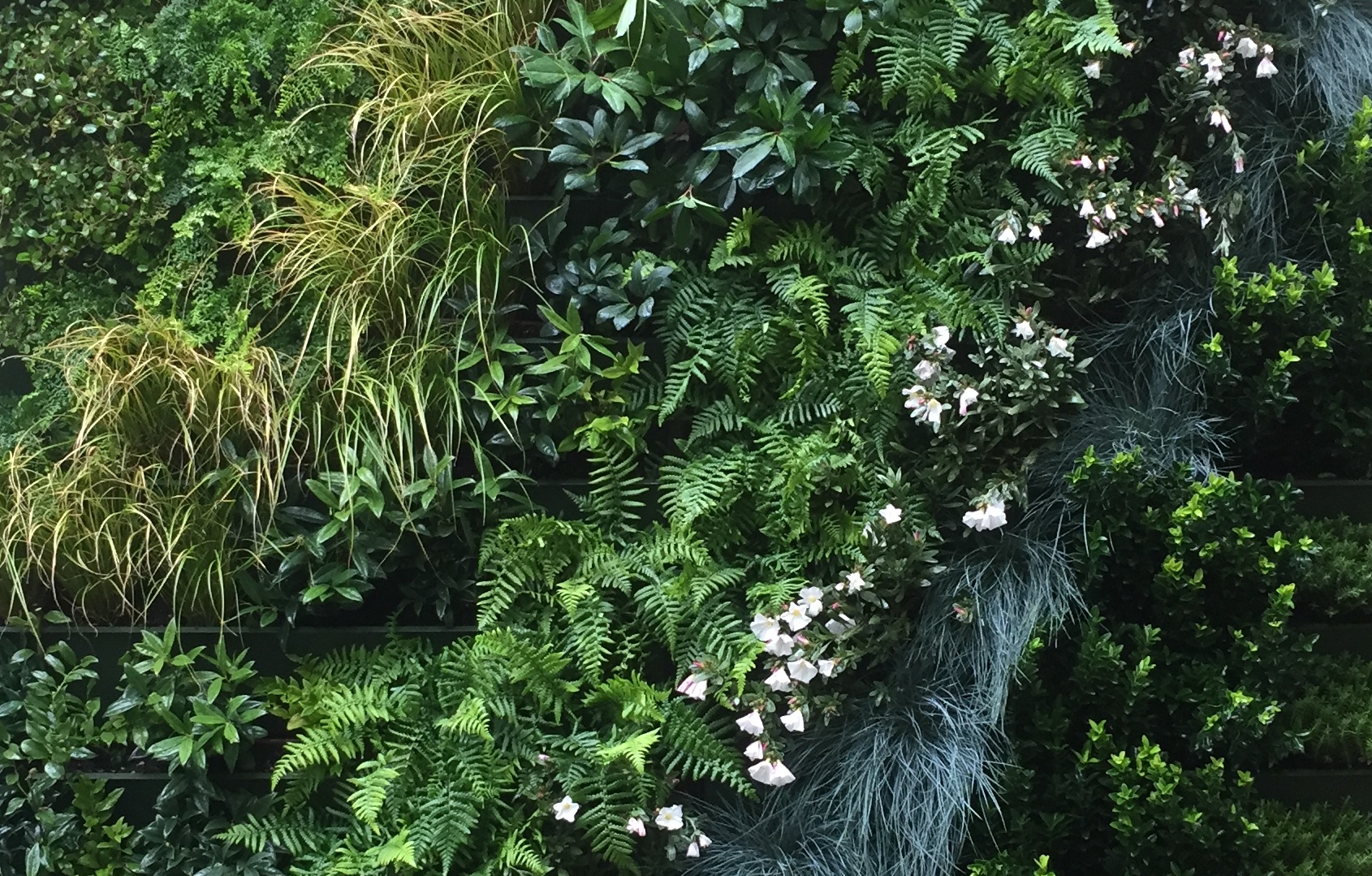 We are a company committed to designing solutions for sustainable vertical planting.
Sky Green design, manufacture, supply and install pioneering metal living wall systems. Enabling us to market a diverse, sustainable and innovative range of products for both interior and exterior environments.
Sky Green Designs Living Planting Systems
Carra
Carra is a low profile, blanket effect, modular concept, incorporating a unique irrigation system , the simplicity of this design provides a unique and stunning way of vertical plant presentation.
Carra modules provide the foundation of our innovative free standing living Walls.
Wall hung, interior and exterior.
Simple to install.
Corrib
Corrib is a modular concept for creating Living Walls using larger plants, it's robust design and ease of installation makes it the flagship of living wall design.
Interior & exterior use.
Simple and cost effective to install.
Ennell
Is our entry level vertical planting system aimed at the discerning gardener who want to create their very own living wall.
It's versatile metal modular design allows the creation of a variety of concepts, which are robust and long lasting.
Simple to install, can be hand watered or we can provide an easy to install, inexpensive irrigation system.
Mask
Mask is a non linear way of creating a living wall, wave or curved concepts are possible creating a truly stunning feature, for any space.
Interior & exterior use.
Free standing or wall mounted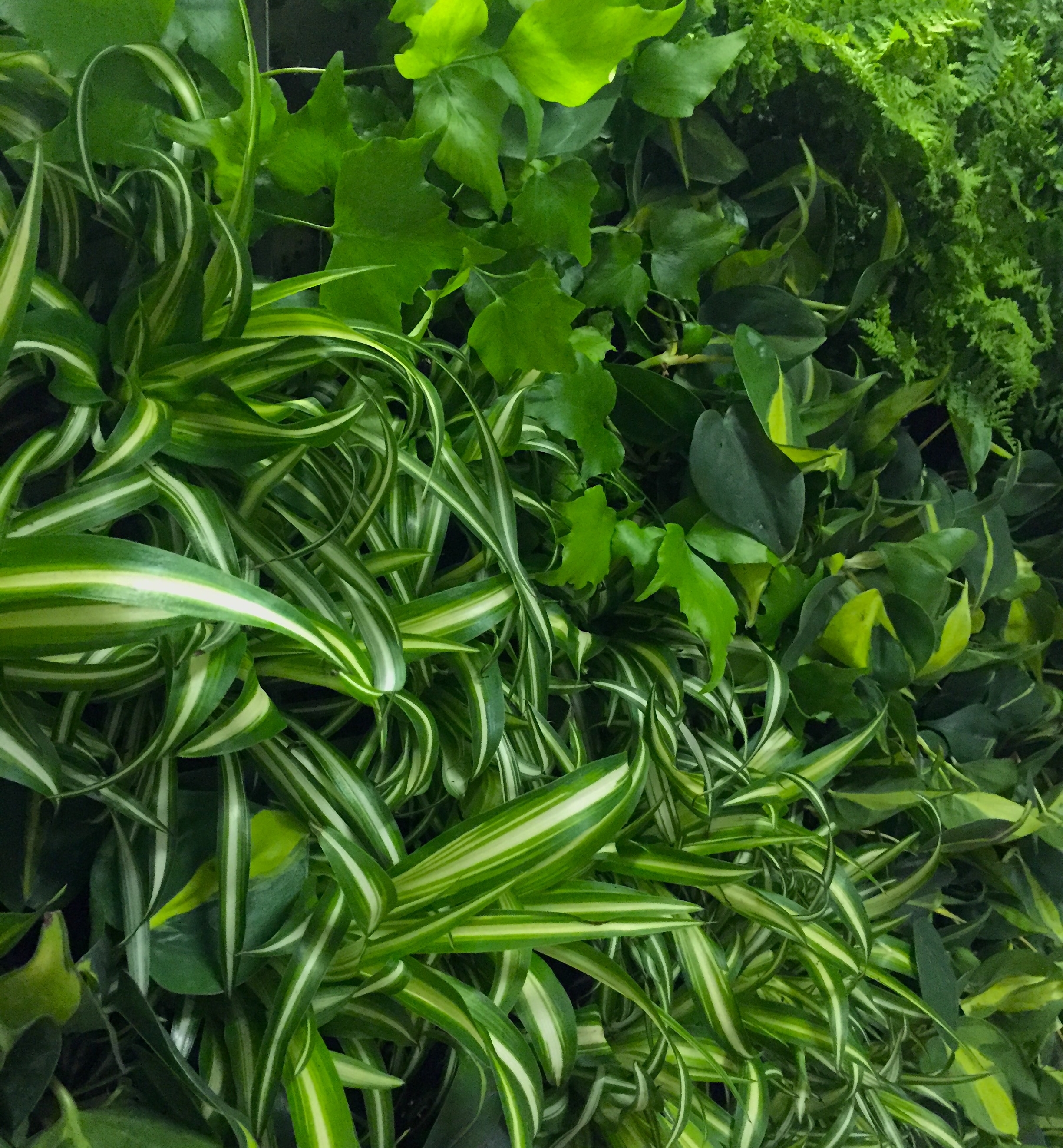 MEADOW MOSS
The Meadow moss, are thickly greened wall panels and spheres which are stunning in any interior space. We offer moss green or apple green as our standard colours. White, orange, pink, red, blue and black are available as special orders.
HILL MOSS
The Hill moss pictures and walls use round cushion mosses for pictures, walls or an unusual ceiling and object designs. They can also be made according to individual requirements, for instance on curved supporting elements, resulting in an impressive 3D effect.
FOREST MOSS
The Forest moss pictures and walls can have either a flat or contoured surface and can be combined with other materials. The addition of wood pieces, plants or stone elements creates interesting three-dimensional landscapes that give every room an individual and fascinating character.
Design Service
Our creative design team have the ability to provide bespoke solutions to real time issues concerning vertical planting concepts. No matter how big or small , providing designs and CAD drawings. To ensure a successful transition from inception to install.
Design - Install - Maintain
Sky Green Designs pride ourselves on providing more than just a green wall system, but a complete living wall package to support you from start to finish. We guide you through each stage of the process from design to installation & maintenance.
Our years of expertise & knowledge has allowed us to develop proven processes that guarantee a healthy & successful green wall. Together we can enhance buildings and interiors visually and environmentally.
We will help you keep your vertical garden beautiful for years to come.
Take your garden to new heights